The presentations on January 23, 2022 by Tom Angotti, Activist Urban Planner and Professor Emeritus, Hunter College and the Graduate Center; Sarah Ahn, Flushing Workers Center; Ed Figueroa, South Bronx Community Congress; Josephine Lee, El Pueblo Primero and Coalition to Protect Chinatown & the Lower East Side; Yanin Pena, NMASS LES Workers Center on organizing against the city's racist, top-down developer-driven rezoning plans sparked a dynamic group discussion that highlighted the challenges we face today. Participants discussed how systemic racism manifests in the city government's racist rezoning plans and the compromising role nonprofits play in advancing the city's agenda. Working-class community members spoke about refusing to be "zoned out" and how they are pushing for community-led rezonings to protect and improve their communities, putting people before profit.

This event brought together various residents across communities who expressed interest in continuing the conversation as well as coalition building towards community-led initiatives. While the PKIWLC will keep participants abreast about upcoming Learning Center events; independently, some event attendees have created a Slack to help facilitate on-going conversations about displacement and rezoning in particular.
For those who could not attend or would like to review the event, here is a recording: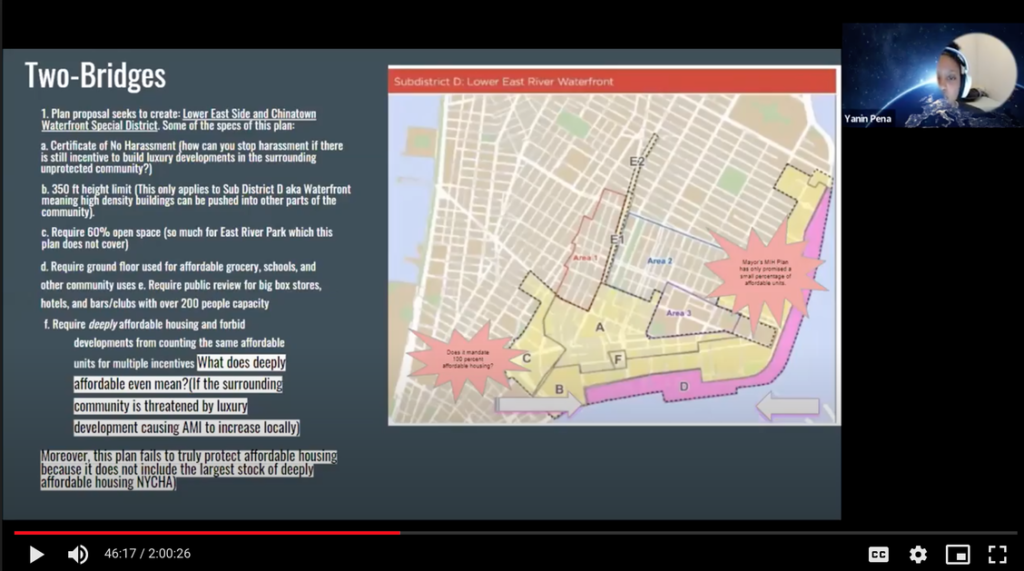 In view of strong interest among Spanish-speaking groups in our discussion of how communities can fight the systemic racism of displacement, we are planning to host a Spanish-language event on Sunday 2/27 at 6pm.
Please email us for more information. Peter Kwong Immigrant Workers Learning Center <peterkwonglc@gmail.com>

Please consider making a tax-deductible donation so that our learning center can continue to host these free community conversations.